Speakers
Seminar Lecturers
Armin Barakatain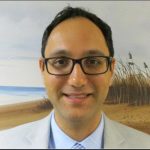 Armin Barakatain, MD, M.Sc is a Cardiologist in Delaware affiliated with Beebe Healthcare-Lewes. He received his medical degree from Isfahan University of Medical Sciences. Armin has undergone postgraduate medical training in Echocardiography, including Interventional Echocardiography and 3D imaging, as well as Nuclear Cardiology. He also obtained a M.Sc from the University of British Columbia in Experimental Medicine. Armin has been awarded with the Young Investigator Awards (YIA) at the American College of Cardiology 61st Annual Scientific Session and was the recipient of the Clinical Excellence Awards in 2015 from the Christiana Care Health System. Additionally, Armin has authored and co-authored numerous publications as well as conducted myriad poster and oral presentations.
Cheryl Crumpler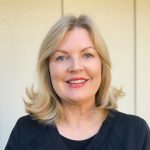 Cheryl Crumpler, Ph.D. obtained her doctoral training in human development and molecular biology, and post-doctoral training in psychology at the University of California, Davis.  A Woodrow Wilson fellow for her research in women's health and meditation, she is published in several research journals in the areas of gratitude, Islamic spirituality, women's health, and optimal human development. Extensively trained in Tamarkoz, she has been an Educator and Consultant for over 20 years teaching classes, workshops and retreats at non-profit agencies, hospitals and in private industry. She was the founding Editor of The Science of the Soul (Sufism), and her current focus of study and research is in applying Sufi teachings to self-healing.
Arash Javanbakht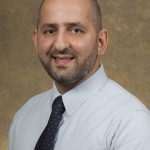 Arash Javanbakht, MD is a psychiatrist, an Assistant Professor of Psychiatry at the Wayne State University, and Director of the Stress, Trauma, and Anxiety Research Clinic (STARC). As a clinician, he treats and helps people with anxiety and trauma, including civilians, first responders, refugees, and victims of torture. He also researches brain and body mechanisms involved in anxiety disorders and trauma, and advancing treatment methods for these conditions. He is involved in public education about mental health through public media.
Saloumeh Bozorgzadeh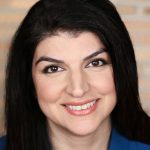 Saloumeh Bozorgzadeh, PhD is a Licensed Clinical Psychologist in Chicago, Illinois specializing in high risk populations
and young adults. She treats a wide variety of patients in private practice using various modalities, though her primary focus is on Sufi Psychology. While being the current President of the Sufi Psychology Association®, she is also the Principle
Investigator of a three-year world-wide study funded by the Templeton Foundation entitled "The Integration of the Heart-Centered Paradigm of Sufi Psychology in Contemporary Psychotherapy Practice". In addition, she has co-authored the chapter "Sufism and Optimal Health", which appears in the book "Better Health through Spiritual Practices: A Guide to Religious Behaviors and Perspectives that Benefit Mind and Body". Her interests lie in the crossroads of religion/spirituality and psychology and the ways to utilize the former to bring about self-knowledge, psychological health, and overall wellbeing.
Pedram Mirshahreza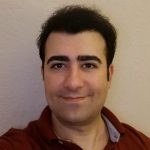 Pedram Mirshahreza, M.Sc was born in California but raised in Iran until his early 20's when he moved back to the United States to pursue his education. Pedram obtained double degrees of Bachelor of Science in Physics (specialization: Astrophysics) and Bachelor of Art in Mathematics (specialization: Applied Mathematics in Science) from the University of California in San Diego. Pedram continued his education at San Diego State University where he obtained a Master of Science in Applied Mathematics (specialization in nonlinear dynamical systems). He is currently pursuing his M.Sc Degree in Applied Statistics and plans on obtaining a Doctorate degree in Computational Science (specialization in Data Science).
Negin Saberi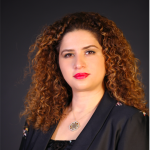 Negin Saberi, Esq., MA. is the founder & principal attorney at Saberi Law, PLC. She received her law degree from Southwestern
University School of Law and her B.A. from the University of Michigan, Ann Arbor. In 2011 she received a certificate
in Executive Leadership from Cornell University. In 2016, she received her M.A. in Religion from Claremont Graduate University.
Due to her great interest in interfaith efforts, she is an alumna of NewGround: A Muslim-Jewish Partnership for Change fellowship, where she formed the Muslim-Jewish Peace Choir. Further she is a current board member for the Southern California
Committee for the Parliament of World Religions. She has presented on Sufism at conferences such as the Muslim Peace-building Conference in Claremont, California, and at the Medicine and Religion conference in St. Louis, Missouri. She has also been a guest speaker on Sufism at Introduction to Islam classes at California Lutheran University, Pomona College and Whittier College. Additionally, she spoke on a panel entitled "Relationship Building as an Antidote to Hate: A Muslim Jewish Vision for Peace" at the 2015 Parliament of the World's Religions in Salt Lake City.
Hannah Mirrashed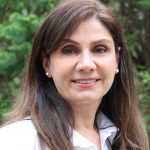 Hannah Mirrashed, Ph.D., M.Sc is a clinical laboratory director at a critical hospital in North California. Prior to this position, she spent over 10 years at the laboratory bench researching and validating biomedical, drug discovery and delivery, and micro-assay applications, predominantly for neuroscience and stem cells therapy. Hannah received two fellowships from Canadian Government and Ministry Research Innovation for NanoBio Technology and later National Science Engineering Research Council supported her research in Nutrigenomic study on Medicinal compounds. In addition, she spent 6 years as a Research Manager and Lead Scientist at Western University dedicated to the clinical research on biomedical devices and rare disease indications. She received her Ph.D. in Molecular Biology and Genetic on new antimicrobial drug discovery, her M.Sc in Genetic on developing  genetic biomarkers and her B.Sc. in Microbiology.
Sheaneh Sattari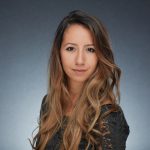 Sheaneh Sattari, Ph.D. is the founder and director of Quantum Holistic Health Center in Dallas, Texas. Her work focuses on helping individuals rewire their brainwave patterns in order to lower their symptoms. She treats a wide variety of patients with both neurological and mental health issues though biofeedback, neurofeedback, and other modalities. Sheaneh received her M.S. in Clinical Neuroscience from University College London and her Ph.D. in Holistic Natural Health and Healing. She is currently working on her dissertation thesis for her second Doctorate in Clinical Psychology at Walden University. Her research is focused on the effects of body awareness and cognitive flexibility in individuals whom have experience trauma. Through her work, Sheaneh has come to find that people who hold on to their unprocessed emotions and realities, tend to have physical symptoms that cannot be explained and/or healed through conventional medicine. Her research interests lay in understanding how the brain can heal the body since body awareness exercises such as breathing meditation, yoga, and other interoceptive practices tend to relieve physical symptoms without the need of any external factors.
Bahareh Bahadini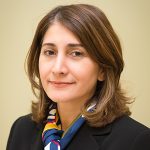 Bahareh Bahadini, MD, M.Sc, brought her expertise in hematology and oncology to City of Hope in 2014 after more than a decade at North Valley Hematology/Oncology Group in Mission Hills, California. Bahareh's training includes a residency at St. Mary Medical Center and a fellowship in hematology and oncology at City of Hope, including a year of research investigating genetic factors involved in breast cancer. She received her doctorate from the USC School of Medicine and received Master of Science degrees in both pathology and applied physiology at the University of Health Sciences/Chicago Medical School. Bahareh founded and has been actively involved in the Wellness Through Awareness integrative medicine program at Providence Holy Cross Medical Center since 2007.
Lynn Wilcox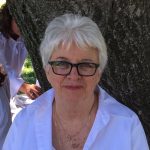 Lynn Wilcox, Ph.D. is a psychologist and Professor Emeritus at CSU, Sacramento.  She heads Wayfinders, a non-profit organization providing corporate and community stress and wellness programs, and is Treasurer and past President of the Sufi Psychology Association.   She is the author of articles and four books concerning Sufism. Sufism & Psychology was translated into Bosnian, Indonesian, and Turkish.  She has taught on Sufism and Tamarkoz® for 35 years in the US, Canada, England, France, Germany and Australia, under the direct supervision of Nader Angha, Pir, Oveyssi, head of M.T.O. Shahmaghsoudi, School of Islamic Sufism®.
Workshop Instructors
Safa Azimi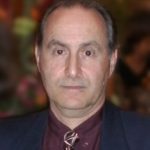 Safa Azimi, MFA has traveled throughout the US, Europe the Middle-East and North Africa and is trilingual. His artistic tendencies manifested early in a time-line of continuous metamorphic mutations, spewing the different modalities of his life. Safa doesn't see art as a fragmented, socio-economical or politico-cultural event cloisoned by geographic boundaries and systems of separation, but rather as the continuous manifestation of infinite life through the expression of the "I" in the individual. The whole of the artistic universe is where I dwell; not east nor west, nor north or south. He finds it hard to categorize, differentiate, box, label or limit; a precarious act of self-petrification. Ultimately and inexorably the final synthesis is what the work is about.
Maryam Matin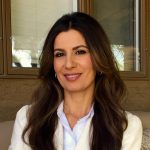 Maryam Matin, B.S. learned how to read and write in Arabic when she was a young student in Iran. These lessons developed into her ability to learn the Quran. Her learning continued even after migrating to the United States, where she had the honor and blessing of being introduced to the Maktab Tarighat Oveyssi Shahmaghsoudi School of Islamic Sufism and becoming a student. Although Maryam received her Bachelor of Science in Civil Engineering from Arizona State University, she has always had a passion for teaching languages such as Farsi and Arabic.
Oscar (Asghar) Yousefi

Oscar (Asghar) Yousefi, M.S. is a Chief Estimator and pre-Construction Director of over thirty years. However, his love and interest in Persian traditional music started at the young age of eight. He routinely followed the works of musical masters (ostad) Mohammad Reza Shajarian and Gholam Hossein Banan on a daily basis. At the age of 18, Oscar moved to the U.S. to pursue higher education and has resided here ever since. While in the U.S, Oscar started studying the Persian Radif and Dasgah, using the tapes of the musical master Mahmoud Karimi. To date, Oscar has continued practicing and expanding his knowledge of Persian music. In fact, he has taken numerous vocal courses to understand the vocal anatomy and art of singing.  Over the years, Oscar has conducted numerous performances, notably with the late musical master Akbar Mohseni. He has also performed in the presence of Ostad Abdolvahab Shahidi and Ostad M.R. Shajarian, where he received their encouragement to continue his musical path. Singing has always been a place of peace and sanctuary for Oscar to escape to. In order to spread the abundance of this art, he has begun teaching Persian Radif and singing styles to a selective group of interested students.
Soori McEachern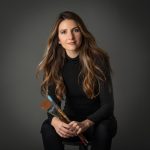 Soori McEachern, BFA is a visual artist, graphic designer, and the owner of SooriArt, Inc. and Sooridesigns Graphic Design Services. She received her Bachelor of Fine Arts in Computer Graphic Design from the University of Central Florida.
From an early age, Soori has held a great interest in drawing and painting, as well as many other forms of creative expression. Her passion for art has grown immensely in the recent years and since 2012 her focus from graphic design has mostly shifted to fine arts, such as painting. She works in mediums such as acrylic painting, mixed media, pastels, watercolors, alcohol inks, acrylic pour and fluid arts, and plans to explore and experiment with not only new mediums of painting but other forms of artistic expression in the near future.
Her process is mainly intuitive and her style mostly abstract. She finds painting and other creative endeavors to be a way of connecting to a deeper aspect of one's Being which is boundary-less, creative and beholds unlimited possibilities.