Speakers
Majid Doroudi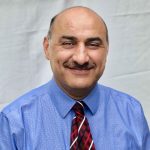 Majid Doroudi is a Senior Instructor in the Department of Cellular & Physiological Sciences, at The University of
British Columbia, Vancouver, Canada. He obtained his B.Sc. in Physiotherapy (1988) and M.Sc. (1991) and his Ph.D. (1995)
both in Anatomical Sciences from Tehran University, Iran. Before immigrating to Canada, he was an Assistant Professor
in Iran. At UBC, he started as a Sessional Lecturer in 2001, then Instructor, followed by an appointment of tenure as Senior Instructor in 2008. He has been teaching Anatomical Sciences including: Gross Anatomy, Embryology, Neuroanatomy, and Histology to medical and dental students.
Dr. Doroudi has been awarded seven grants by the UBC Faculty of Medicine to further develop the curriculum of medical students by implementing integrated modules. He has been involved in pedagogical research, and has presented his findings at national and international conferences. As well, he is the recipient of: Killam Teaching Award, the most prestigious award at UBC – which is awarded to a faculty member nominated by students, colleagues and alumni in recognition of their excellence in teaching; ten Medical Undergraduate Society Teaching Awards; and the Excellence in Teaching Award from the Faculty of Dentistry. Dr. Doroudi is also the co-author of the "M&M Essential Anatomy" textbook, which has been used by thousands of students and professionals since its publishing.
Ghoncheh Ayazi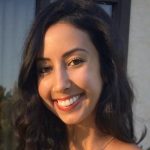 Ghoncheh Ayazi is a Doctoral student of Traditional Chinese Medicine (TCM) at Five Branches University in Santa Cruz, California. She is undergoing rigorous academic and clinical training in the five branches of Chinese medicine: acupuncture, herbal medicine, energetic movement practices such as Qi Gong and Tai Qi, Chinese medical massage (Tuina), and dietary therapy. From a young age, Ghoncheh has been passionate about the mind-body-spirit connection. She has found that through TCM, true health can be achieved through a holistic, balanced approach. Ghoncheh is particularly fascinated with how
TCM contains effective tools to help individuals heal from various mental-emotional disorders, including anxiety, depression, insomnia, and addiction – all of which can stem from trauma and other social and environmental circumstances. She earned a Bachelor of Science in Cognitive Science from UC San Diego with a minor in Health Care-Social Issues. She is also a Certified Yoga Teacher from AyurYoga Eco-Ashram in Mysore, India.
Saloumeh Bozorgzadeh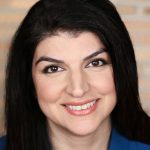 Saloumeh Bozorgzadeh is a Licensed Clinical Psychologist in Chicago, Illinois specializing in high risk populations and young adults. She treats a wide variety of patients in private practice using various modalities, though her primary focus is on Sufi Psychology. While being the current President of the Sufi Psychology Association®, she is also the Principle
Investigator of a three-year world-wide study funded by the Templeton Foundation entitled "The Integration of the Heart-Centered Paradigm of Sufi Psychology in Contemporary Psychotherapy Practice". In addition, she has co-authored the chapter "Sufism
and Optimal Health", which appears in the book "Better Health through Spiritual Practices: A Guide to Religious Behaviors and Perspectives that Benefit Mind and Body". Her interests lie in the crossroads of religion/spirituality and psychology and the ways to utilize the former to bring about self-knowledge, psychological health, and overall wellbeing.
Marjon Fariba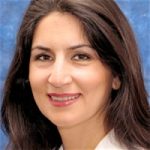 Marjon Fariba is a practicing Cardiologist at Kaiser Permanent in Roseville California. She has been studying Islamic Sufism at MTO Shahmaghsoudi School of Sufism® under the teachings of his holiness, Professor Nader Angha. Her research interests are in the beneficial effects of Tamarkoz® and other Sufi practices in overall health in general and specifically heart health. She is the mentor and adviser for Cardiac Rehabilitation for the Kaiser  Permanente in Roseville and Sacramento. Dr. Fariba has studied biochemistry and psychology at The University of California San Diego. She has received her medical
degree from University of Alabama Birmingham and continued her internal medicine training at The University of California Irvine and cardiovascular training at The University of California Davis. She has written and presented several review articles on health benefits of Sufi practices for Sufi Psychology Association meetings and Journal.
Negin Saberi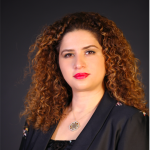 Negin Saberi is the founder & principal attorney at Saberi Law, PLC. She received her law degree from Southwestern University School of Law and her B.A. from the University of Michigan, Ann Arbor. In 2011 she received a certificate in Executive Leadership from Cornell University. In 2016, she received her M.A. in Religion from Claremont Graduate University.
Due to her great interest in interfaith efforts, she is an alumna of NewGround: A Muslim-Jewish Partnership for Change fellowship, where she formed the Muslim-Jewish Peace Choir. Further she is a current board member for the Southern California Committee for the Parliament of World Religions. She has presented on Sufism at conferences such as the Muslim Peacebuilding
Conference in Claremont, California, and at the Medicine and Religion conference in St. Louis, Missouri. She has also been a guest speaker on Sufism at Introduction to Islam classes at California Lutheran University, Pomona College and Whittier College. Additionally, she spoke on a panel entitled "Relationship Building as an Antidote to Hate: A Muslim Jewish Vision for Peace" at the 2015 Parliament of the World's Religions in Salt Lake City.
Nasim Bahadorani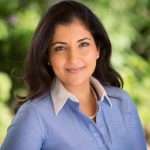 Nasim Bahadorani has her terminal degree in public health from Loma Linda University, School of Public Health, and teaches public health courses in the Health Sciences Department at California State University, Northridge. She holds a master's
degree in biomedical science from Midwestern University, College of Health Sciences in Phoenix, Arizona. For her master's thesis, she conducted clinical research at the Barrow's Neurological Institute where she studied the molecular biology of a rare brain tumor in children called hypothalamic hamartomas. She is a certified health education specialist and
a certified health and wellness coach. Her research interests include studying how Tamarkoz and spiritual practices dynamically effect the biochemical and biophysics pathways that induce sustainable changes that improve wellbeing. She is currently writing manuscripts for publication on the results of her research, which determined the effect of a Sufi method of concentration called Tamarkoz® on perceived stress, positive emotions, spirituality, heart rate, and blood pressure.
William Schanbacher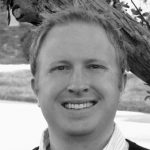 Will Schanbacher is Senior Instructor and director of the department's Global Citizen Project. He earned his Ph.D. from Claremont Graduate University and an M.T.S. from Duke Divinity School. His research interests concentrate on religious
and social ethics with a focus on the global food system and globalization and poverty. He is the author of The Politics of Food: The Global Conflict between Food Security and Food Sovereignty (Praeger, 2010), which The Guardian ranked among
the top five books on feeding the world, as well as The Global Food System: Issues and Solutions (Praeger, 2014), and Food Justice: Security and the Path to Global Food Sovereignty (forthcoming, 2018). Aside from his teaching, he can also be found occasionally wrestling with stingrays after falling off his paddle board.
Hamasseh Shirvani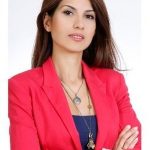 Hamasseh Shirvani is a Senior Project Scientist in Oncology and Immunology dedicated to Roche pRED (Pharma Research and Early Development) at the Roche Institute in France. She led the external collaboration of Roche DTA in Oncology and I3 (immunology, inflammation, infectious diseases) in France. She is also in charge of scouting, implementation and scientific follow up of collaborative preclinical and translational projects with academic research lab and Roche pRED/ Genentech scientists. She received her PhD in Cellular and Molecular Biology from the University of Rene Descartes, her
Master of Neurosciences and Cellular Signalization from Paris IX University, and her Bachelor's degree in Botanical Sciences from Beheshti University in Tehran.
Lynn Wilcox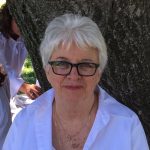 Lynn E. Wilcox received her Ph.D.in Counseling Psychology from the University of Missouri.Professor Emeritus at CSU, Sacramento, she co-founded the Women's Study Program and taught courses on Meditation, Stress Reduction, and the Spiritual
Dimension in Psychotherapy. Since 1984, she has taught Tamarkoz® (Sufi Meditation) workshops and classes around the world. A well-known speaker and founder of the Sufi Psychology Association, she is author of four books and numerous articles
related to Islam and Sufism, including Women & the Holy Qur'an: A Sufi Perspective. Her book Sufism and Psychology has been translated into Bosnian, Turkish, and Malaysian.